Speed up your hiring with one-way video interviews
Haloed Business offers a free platform to attract and find the best young talent and screen candidates with pre-recorded video interviews to replace screening interviews and speed up recruiting.
Build faster the team you want
Showcase your company culture and values to attract the right candidates and evaluate their fit to your team before spending time for one-to-one interviews.
Post job or internship opportunities for free
Post traditional text-based jobs or record a video job to attract the best talent.
Relevant jobs are recommended for job seekers based on their job seeker profile.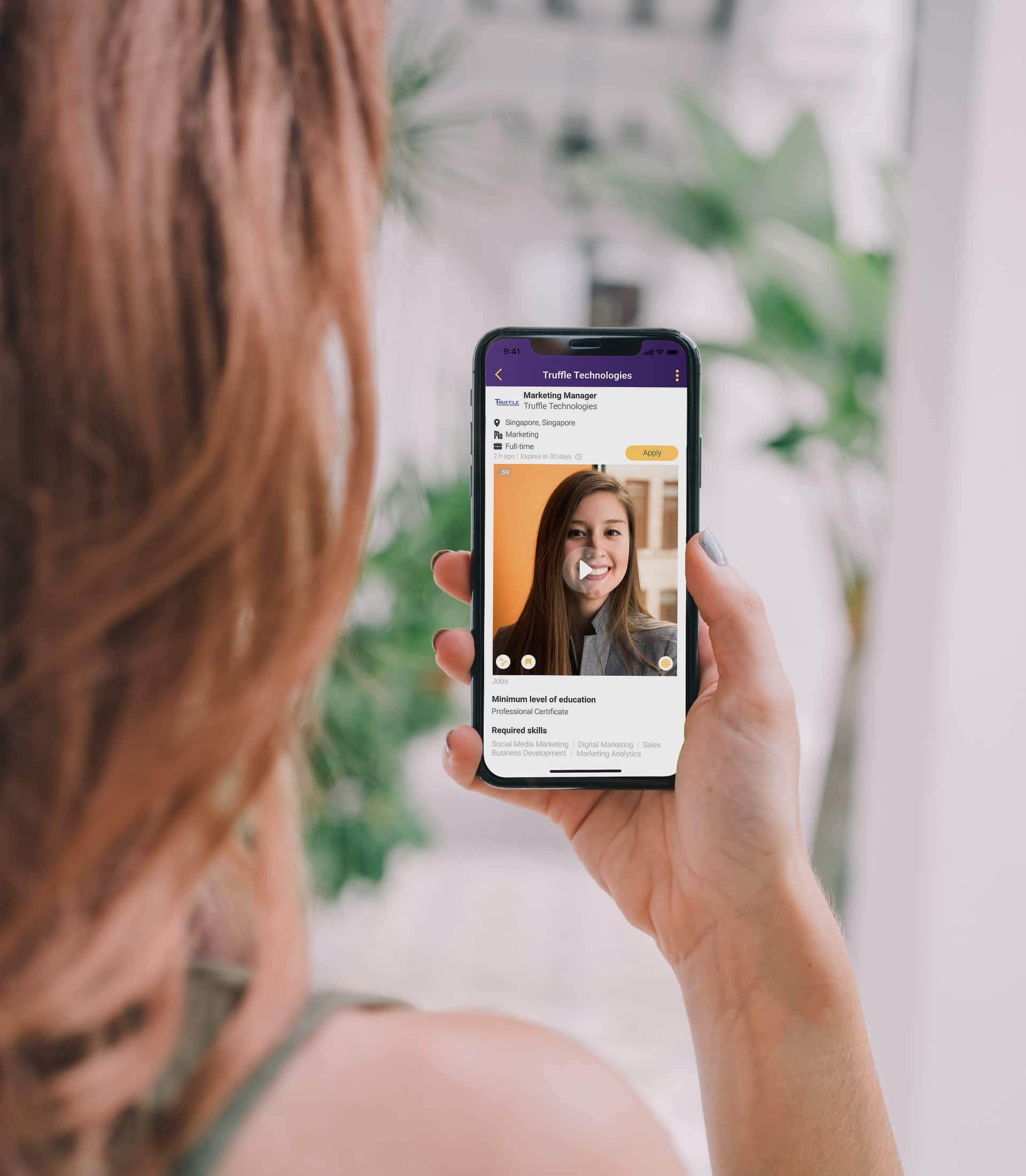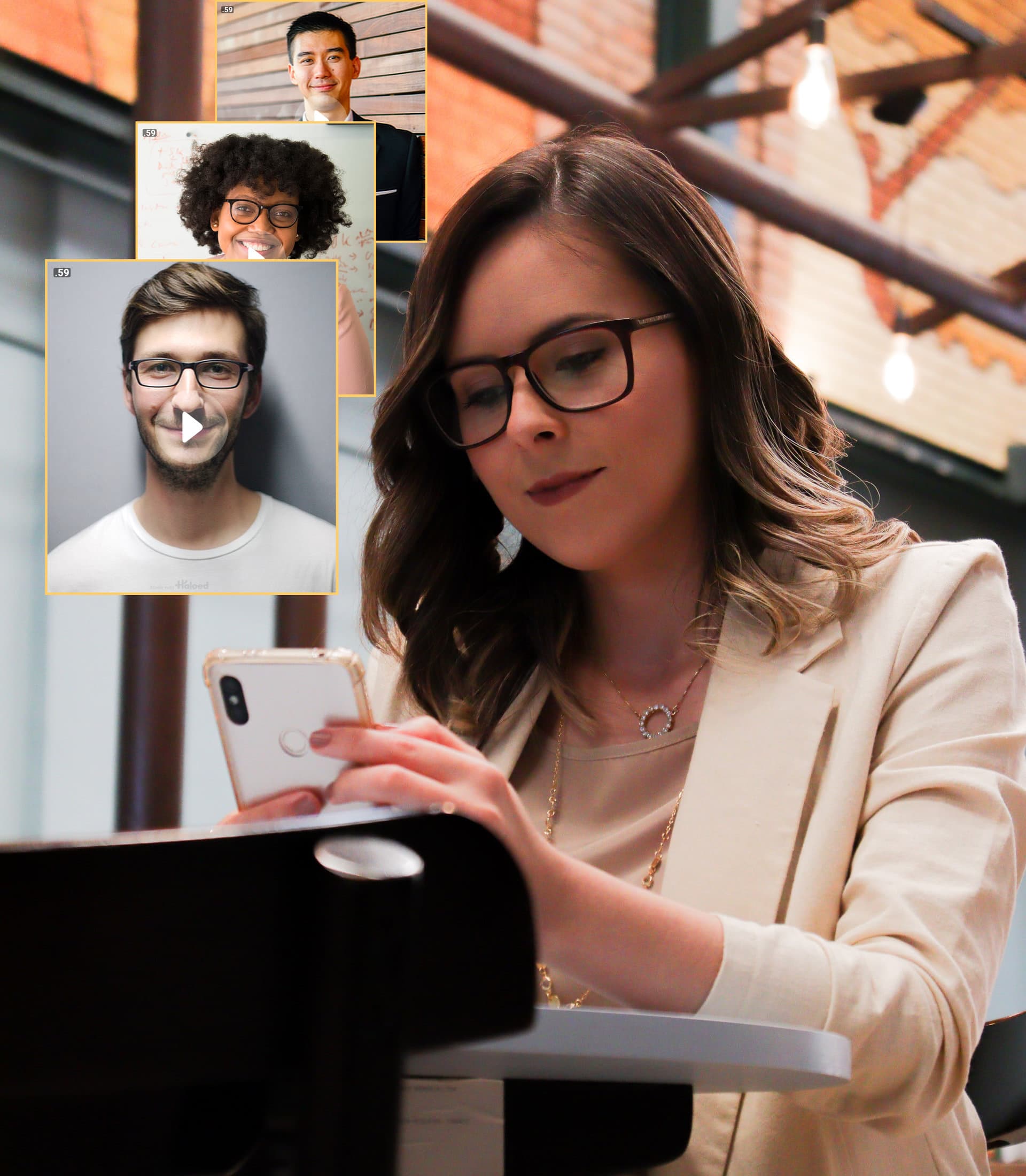 Screen candidates at scale with pre-recorded video interviews
Replace time-consuming CV screening and phone screening interviews with short one-way video interviews and evaluate your candidates faster.
Candidates apply for your job by recording responses to your customized interview questions.
Optionally, invite your top candidates who applied via other recruiting channels to complete their video interviews in Haloed.
Connect with candidates via private messages
Direct message the shortlisted candidates to take them forward in your recruiting process.
Manage and keep track of the candidates in one place.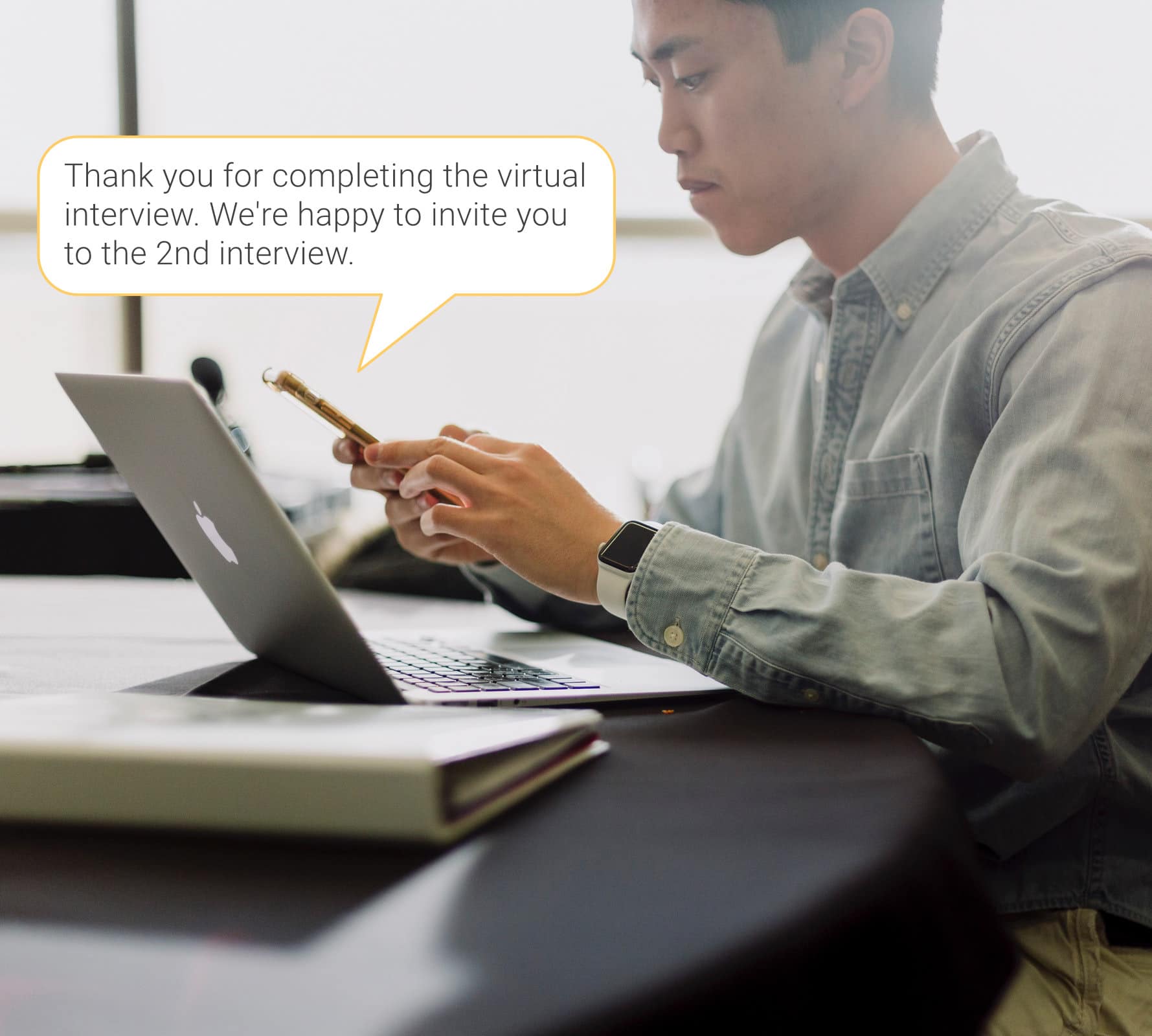 Why to consider automated video interviews?